Profile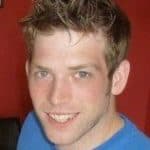 Callum Johnston
Wow thanks for voting everyone! Very chuffed and looking forward to using the money for getting more people excited by neuroscience.
Curriculum Vitae
Education

Selkirk High School 2000-2006, University of Edinburgh 2006-2010

Qualifications

My degree is in Neuroscience and at school I got Highers in Biology, Chemistry, Maths, Geography, Psychology and PE

Work History

I've had lots of non-science summer jobs before I started working as a researcher. I worked at a boys summer camp in America, worked in a hospital as a cleaner and porter and when I was still at school I worked at a local factory after school and at weekends.

Current Job

PhD student, although technically I'm still a student I see myself as being a working researcher. I come into the lab Mon-Fri and I don't have to go to lectures.

Employer

University of Edinburgh, Centre for Cognitive and Neural Systems
Favourite thing to do in my job: Playing with dry ice! But also I like it when you come up with a new idea or experiment. A lot of the time things don't work in science and you have to think of ways to test what has happened.

My Work: I'm trying to grow brain cells in a little dish in the lab and then starve them of air and food to see if we can damage the cells in a way that is similar to brain diseases such as Alzheimer's and stroke.

My Typical Day: I usually check my emails first thing, then normally spend the morning in the lab either preparing cells or setting up experiments, then I have lunch with my buddy Abi and in the afternoon I'm between my desk and the lab analysing results and making graphs/presentations etc.

What I'd do with the prize money: I want to make some online videos to highlight cool neuroscience concepts and how they link to the Biology curriculum.

My Interview

How would you describe yourself in 3 words?

Nonquam non paratus. It's my Scottish clan motto, which means never unprepared!

Were you ever in trouble at school?

Not serious trouble, just for things like playing up in class and being a typical teenager.

Who is your favourite singer or band?

Frightened Rabbit are my favourite band of all time, you should check them out if you like Mumford & Sons or Snow Patrol. According to my top 25 on my iPod I also love Johnny Cash, Drake, Kanye, The 2 Bears and Foster the People

What is the most fun thing you've done?

I had an awesome 2 week holiday in South Africa when I was 21, I got to dive with Great White sharks, do the worlds biggest bungee jump, go on safari and watch the British Lions play South Africa at Rugby.

If you had 3 wishes for yourself what would they be? - be honest!

To be happy, to be rich and to find a cure for Alzheimer's Disease.

Tell us a joke.

If vegetarians love animals so much, why do they eat all their food?
---
---
---